why it's healthier to eat on campus
With fourteen (14) dining locations on campus, there's no shortage of food or a variety of cuisines at the University of North Florida. The plethora of choices may drown out the healthier choices, BUT that's where I come in and save the day, or rather, save you from adding extra unwanted calories to your plate.
My first rule of thumb? No matter if it's a meal or snack, ALWAYS pair it with a fruit or vegetable. Having pasta for lunch? Toss in roasted broccoli, steamed carrots, or sauteed bell peppers. This is easy to do, especially at the Osprey Cafe. Just want some munchies? Stop by our Outtakes convenience store and pick up a 'Jack and Olive' Mediterranean Dipper (veggies + pita chips with hummus) or a chicken sandwich with a fruit cup.
Second rule: Stay hydrated! We sell water bottles at every location plus eco-friendly tumblers if you're looking to save money in the long run. Helpful hint: There are filtered water fountains all around campus!
Third rule: Listen and HONOR your hunger. What does that mean? Ask yourself "Am I hungry?" If you hesitate, then maybe wait another 20-30 minutes to ask that again. However, if you said YES then feed your body and mind! Our diet culture has ruined our relationship with food and we see it as the enemy rather than nourishment for our bodies. Are you relating to what I'm saying? Feel free to schedule an appointment with me at any time and we can discuss your specific needs and nutrition goals for the year!
Studies have shown that students who regularly consume breakfast and lunch at school have modestly healthier dietary intakes than those who do not. "These findings suggest potential nutritional benefits of regularly consuming school meals." [1] It goes on to say that students who ate school breakfast every day consumed more fruits, vegetables, dietary fiber, and whole grains. And, those who ate lunch every day consumed more dairy and calcium than those who ate less frequently.
If you need a guide to Eating Healthy on Campus then you can bookmark or download my brochure! I walk you through each dining location and offer simple suggestions on how to keep your meals healthy. Some suggestions include lower calorie sauces, whole grain options, and easy swaps to request!
There's also a Plant-Based Brochure if you're looking to consume more fruits, veggies, and whole grains into your diet this year.
Eating healthy on campus is easy to do, you just have to be intentional about your choices! 😉
Here are some additional 'PROS' to eating on campus (and hopefully persuade you to purchase one of those cool meal memberships):
1. SAVING MONEY
If you have a meal membership then ALL of your meals are tax-exempt = saving you $$
o For commuters, there are no weekly resets and can save up to $265 per semester
o Use with your Osprey 1Card
o Includes dining dollars which are also tax-free
2. ACCESSIBILITY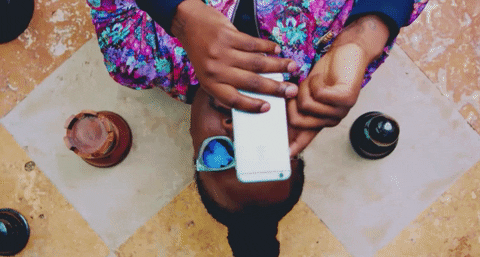 You can view our menus online and on our Dine on Campus app (Apple and Android users) at any time! Look up what and where to eat, the nutrition facts, and allergen info all at the tips of your fingers.
You can also order online via Grubhub for faster service! Just type in the address (1 UNF Drive), make sure to choose the UNF location, and select your classification. Start ordering!
3. KEEP YOUR PARKING SPOT
Don't get road rage from the traffic at SJ Town Center and then have to fight for parking once you're back on campus.
PLUS, our prices are comparable to the St. John's Town Center! Bet 💯
Here's to a healthier and happier New Year and spring semester! Just remember, you always have access to me: A registered dietitian who can guide you through the best dining experience at the University of North Florida.👌🏽
Stay Healthy Ospreys,
Yemila Lowry, RDN LDN


references:
1. J Acad Nutr Diet. 2018;118(8):1474-1481