By: Su-Nui Escobar, MS, RDN
Updated: Jan 22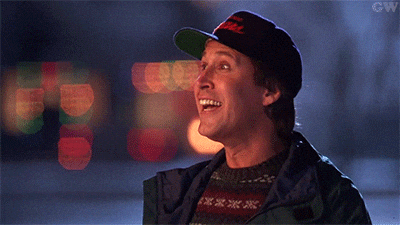 Happy Holidays Ospreys!
As we wrap up the last week of school, I want to encourage you to take time for yourself. Self-care is essential to our ultimate health AND happiness. Take a walk, listen to music, get a manicure or massage, go for a run, watch a movie, and the list goes on!
Exam week can raise our anxiety and elevate our stress hormones. And, our library crew is extremely observant of your needs and always there to help! Did you attend the PAWS your stress event today?! Every semester they bring in pups from the Canine Companions for Independence, you can find out more information here.
(Images are not our own and taken from unf.edu and the Ponte Vedra Recorder)
If you missed out, don't worry! The library has other stress-free moments here.
Since self-care is the key, wouldn't you like to know how to enjoy a happy, stress-free Holiday while staying in great physical shape? Mindful eating, exercising, and sleeping are among the essential habits to be the best version of yourself this Holiday season - a great gift for your family and friends. It seems hard to do with busy schedules, travel and the tasty food all around us, but it is possible if you make the choice.
Selecting foods based on enjoyment and health is possible - following a strict diet is not, particularly during the holiday season. Mindful eating involves making the right choices: simple things like choosing a latte over a 500 calorie coffee drink; eating one instead of three of your grandma's yummy cookies; and above all, listening to your internal hunger and fullness cues. Be mindful of your alcohol intake too. Spurgling on delicious treats is tempting, but eating and drinking just enough will make you feel happier both in the short and the long terms.
Now, let's talk about exercise. While moving releases the stress and helps to maintain the right mindset, it can also be a lot of fun. Many families bond over a Holiday 5K race, a bike ride or a tag football game. You can also make your mom really happy by finally joining her in yoga class!
Lastly, listen to the great advice to reduce stress by Ellen Braten, PhD, an associate professor of psychology at Massachusetts General. She suggests that you think about what you want this Holiday season and focus on that. For example, if you decide that the Holidays are about the love for your family and friends, it is much easier to decide what is the best use of your time, energy and money, keeping your family and friends objective in mind.
Remember, the best present you can give to your loved ones is the happier version of yourself. The more mindful one, too.
Check out the ideas below, and enjoy a happy, mindful Holiday season!
Fun fitness family and friends ideas:
Volleyball, or basketball game

Zumba class

Discovering a new neighborhood by running a new route

A walk with your grandparents

Barre class
Better meals to bring to parties:
Chicken or beef skewers

Roast beef plate or ceviche

Veggie tray

Salad

Fresh fruit

Chocolate covered strawberries or pineapple chunks
We at UNF Dining are also taking a short break but make sure to stay tuned in January as we have a handful of great posts to share with you! You can look forward to:
How to get those NY resolutions to stick!

Fad diets: Are they all that bad?

Your vegan and vegetarian options this semester

The pros of eating on campus
…..and more!
We hope you have a wonderful, relaxing, and stress-free holiday….well I can't promise that your Aunt Karen won't act up at dinner but here's to hoping! 😉
References:
Holiday Stress and the Brain. (n.d.). Retrieved December 7, 2019, from https://neuro.hms.harvard.edu/harvard-mahoney-neuroscience-institute/brain-newsletter/and-brain-series/holiday-stress-and-brain.