Written by: Casey Hemphill
What's the Deal with Teal?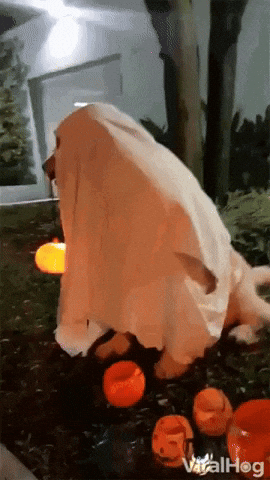 It's spooky season and let's be honest, that only means one thing...TREATS!
You might not be walking around your neighborhood on Halloween, costume on point, pumpkin candy basket in hand, but some adorable kids will be! (We hear princess and Spiderman costumes are at the top of the list this Halloween.)
Have you ever wondered, "What about the kids with food allergies?" Research has determined that there are 5.6 million children under the age of 18 living with a food allergy with 40% of those children having multiple allergies. While some of those allergies are mild, others can cause very serious reactions that would need medication and other medical attention. Approximately 1 out of 13 children live with a food allergy and they may be missing out on Trick-or-Treat fun!
That's where you come in! *drumroll*
TEAL PUMPKINS! A teal pumpkin on your doorstep at Halloween signifies that you have non-food treats for the Trick-or- Treaters. Some ideas for non-food items could be small toys, glow sticks, stickers, bubbles, Pokémon cards, the possibilities are really endless!
Don't have a teal pumpkin? Don't worry, we are here for you. At UNF Market Days on October 30th, Dining Services will have a table set up with mini pumpkins (150, first come, first served), spray paint, and all sorts of decorations. Come hang out and get your very own teal pumpkin, check out their non-food display, and get ready for the princess superheroes to yell "trick-or- treat!".
You can even add your home to the Teal Pumpkin Project map and let more people know that you are part of an initiative to make sure everyone is included in this spooky celebration!
Let's make sure the Jags aren't the only thing TEAL this fall. And let's make DUUUUVAL safe for all this Halloween!
REFERENCES:
https://www.foodallergy.org/education-awareness/teal-pumpkin-project/get-started
https://www.foodallergy.org/life-with-food-allergies/food-allergy-101/facts-and-statistics