Written by: Casey Hemphill and Lauren Paradis;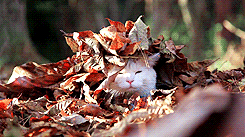 Here in Florida, fall doesn't always feel that different from summer. But even if we are sweating mid-October, we are definitely here for the flavors of fall!
ALL THINGS PUMPKIN
We all love a #basic PSL, but what else can we do with a pumpkin?
Pumpkin, a squash rich in vitamin A and other nutrients, can be added to curries, soups, smoothies, or even roasted by itself as a side dish. Pumpkin carving is a fun activity to tackle with your besties or your sweetie, but then don't throw those slimy seeds out! Pumpkin seeds are a great source of fiber, zinc, and magnesium. You can roast them for a delicious snack:
Roasted Pumpkins Seeds
What you'll need:
1 cup pumpkin seeds from 1 large carving or sugar (pie) pumpkin

1 Tbsp avocado or melted oil

1 healthy pinch sea salt

Seasonings (we have heart eyes for cinnamon, but you could also get crazy with curry powder!)
What you'll do:
Preheat oven to 325F and line a baking sheet with parchment paper

Scoop the seeds from your pumpkin and try and remove most of the stringy parts. Then place in a colander or fine mesh strainer and rinse thoroughly to remove any of the leftover goop from the pumpkin

Arrange cleaned pumpkin seeds on a towel or paper towel and dry thoroughly

Place washed and dried pumpkin seeds on baking sheet and drizzle with oil (1 Tbsp per 1 cup seeds). Add salt and any other desired seasonings and toss to thoroughly coat

Bake for 20-30 minutes, or until crisp and light golden brown

Let cool completely before transferring to a sealed container, such as a mason jar
OTHER AUTUMN FLAVORS
Not a pumpkin fan? Keep the autumn festivities going and check out other seasonal fruits like pomegranates, persimmons, and apples!
Apples. Invite your friends over for an apple cider party! Find a good cider at your grocery store (or get crazy and make your own), heat it in a crock pot, and serve it with apple slices, orange slices, and cinnamon sticks. If you are looking for a quick on the go breakfast or snack that still tastes like fall, then try overnight oats! The different options and flavors are endless, but for a breakfast or snack that still tastes like fall, try a banana nut flavor and or apple cinnamon.
Apple Cinnamon Overnight Oats
What you'll need:
½ cups of oats

1 tbsp of chia seeds

Crushed nuts (whichever kind you desire)

½ cup chopped apple

½ cup of milk (almond or coconut milk if you want)

Cinnamon

Yogurt/ honey (if you wish)
What you'll do:
Grab a glass or jar

Puts oats in

Chia seeds added next

Add a spoonful of yogurt or the honey or both

Sprinkle in some nuts

Apples placed on top

Pour milk in

Top with cinnamon (add desired amount)

Then SHAKE and STIR

Let it sit overnight

Next morning: enjoy!
Persimmons and pomegranates. Add persimmons and pomegranate seeds to your salad for a fresh, fall taste. You could also add persimmons to a smoothie to kick up the sweetness or try making this pomegranate mocktail:
Pomegranate Mocktail
What you'll need:
3 ounces pomegranate juice

Juice from 1/2 a lime

12 ounces Ginger Beer

Pomegranate seeds for garnish

Lime wedges for garnish
What you'll do:
Combine all juices and ginger beer and pour over ice (you will have 2 servings)

Garnish with Pomegranate seeds and lime wedges if desired.

Enjoy!
FALL FLAVORS ON CAMPUS
If you're looking for more fall flavored options on campus, then the Osprey Cafe has just what you need. Everyday you'll find a savory and sweet dish to warm up your spirits (or sweet tooth). Look for seasonal dishes such as sweet potato hash, cauliflower acorn medley, root vegetable tots, maple roasted acorn squash, roasted yellow squash, butternut squash risotto, and more! Don't forget about our soup galore; my favorites are chili (there's a vegan option too!), all sorts of chowders, kale stew, and of course pumpkin soup. Mrs. Cheri, our AMAZING baker, can make a mean pumpkin pie or Vegan oatmeal and pumpkin cookies. The options are endless!
Until we get to actual sweater weather, just savor all the seasonal flavors of fall!🎃
Stay Healthy Ospreys!
1. https://minimalistbaker.com/how-to-roast-pumpkin-seeds/
2. https://www.thecookierookie.com/pomegranate-moscow-mule/