New to dorm life? Intimidated by the kitchen space (or lack thereof)? Even if you have limited meal swipes at the Osprey Cafe or just don't have the time to walk to it (Osprey Crossings residents- you know what I'm talking about), there are ways to avoid a ramen noodle diet.
Here are some helpful tips to utilize your dorm room and floor kitchen!
IN THE DORM ROOM
It's true, you don't have a stove or oven, but there is a lot you can still do with just a mini refrigerator and microwave! Some additional items you are going to want to have are bowls, silverware, a baking dish, a small to medium pot and pan, glasses, a can opener, oven mitt, and any seasonings you may want, such as salt and pepper. However, you should visit unf.edu/housing for more information regarding items you should and should not bring.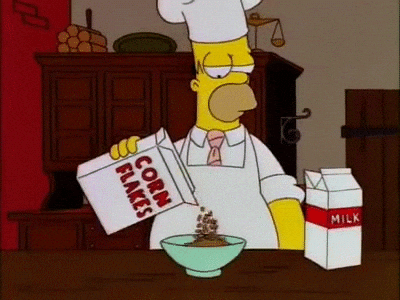 When it comes to the actual cooking, creativity can really show. Non-perishable items such as soups, canned vegetables and beans, rolled oats, peanut butter, rice, pasta, cereal and popcorn are always good to have in stock and can each be prepared in just a matter of minutes. These foods are also handy because they can be purchased in large quantities which saves money since most of us are ballin' on a budget. The fridge is where the fresh items like certain fruits and vegetables can go. Remember that fruits and some vegetables like carrots and celery make perfect options for on-the-go snacks!
At first, you may feel like this when making food in your dorm room: But it will get easier!
COMMON ROOM KITCHEN
The walk from your room to the kitchen at the end of the hall is not as daunting as you may think. Not only do you instantly have access to more appliances (such as an oven), but it is also a great opportunity to meet your neighbors! With the oven, home-cooked meals can be brought to the dorm. Think baked chicken or fish with potatoes and vegetables. Mmmm. Or if you'd prefer to use the stove top, sautéeing is a quick way make a filling meal. Using the common room kitchen is also a way to impress all your less cooking-savvy friends and serve up a Gordon Ramsay approved dish.
Pro tip: meal prep! Often times, classes are in the middle of the day, so having a lunch packed and ready to go saves a lot of time and money. Then if you're limited on meal swipes, you can treat yourself to dinner at the Osprey Cafe after a long day of classes.
EASY MEAL PREP IDEAS
• Oatmeal: Total prep time takes about 5 minutes, and by loading it with toppings like peanut butter, cinnamon, fresh berries, chia seeds, and flaxseed, you'll have a quick meal that will hold you over during that 9:25 am class. • Taco bowls: Rice, black beans, salsa, avocado, cheese. Filling and super simple to make. Use instant rice to cut back on time even more! • Smoothies and smoothie bowls. You just need a blender and frozen fruit to make a super refreshing snack or meal during the hot, end-of-summer months. • Popcorn, fruit, or hummus with pretzels and veggies all make yummy on-the-go snacks!
Pro tip: You can find oatmeal packs, fresh fruit, and more at our convenience stores on campus. Just stop by Ozzies, The Clubhouse, or Outtakes to stock up your dorm.
SAFETY TIPS 1. Do not forget to turn off any common space appliances, and do not leave them unattended while you are using them. 2. Make sure that all dishes are microwave-safe before placing them in a microwave. 3. If you are keeping leftovers in the fridge, remember (or label) when you cooked them to avoid consuming spoiled foods. 4. Clean up after using the common kitchen space! It only takes an additional few minutes and is considerate to your floor mates.
This is your year to get creative in the kitchen and start your school year off in a healthy way!
Stay Healthy, Ospreys!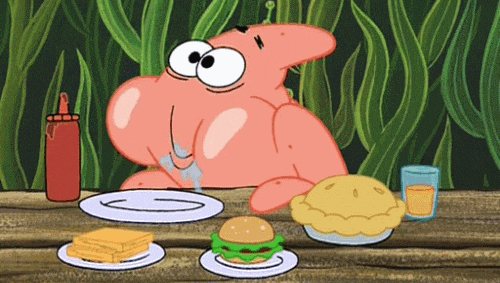 #Dormlife #cooking #budget #campuslife #UNF #universityofnorthflorida #mealprep