Casey Hemphill, Senior Writer
As we all know, it is HOT HOT HOT in Florida this summer and with the 4th of July holiday weekend approaching you may be attending a few cookouts and picnics. While food safety probably isn't at the top of your list of things to prepare for this holiday weekend, it should be.
According to the USDA, food borne illness increases during the summer months. Food already provides a nice, nutritious, and moist environment for bacteria to grow if it is not handled properly. The warm, steamy summer weather is perfect for additional bacterial growth (food borne bacteria grows fastest between 90-110F). Cooking indoors allows the chef (you) to monitor temperatures, have access to a refrigerator, and have a trustworthy cleaning area. Cooking outside usually means you are far from a source of refrigeration, far from a sink, and guessing about the temperature around you and maybe even that of your grill.
However, we found some tips to help you keep your party food safe for the holiday: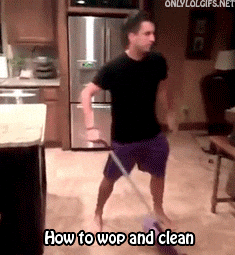 1. Keep it Clean
Make sure you keep your cooking and prep areas clean. If you are unsure if the location you will be cooking (park, outdoor gazebo, camp ground, etc.) at will have a water source for washing, then bring your own sanitation wipes. Don't forget the hand sanitizer for your hands! If there is a water source and soap available, make sure to wash your hands for 20 seconds (go on and sing out "Happy Birthday")!
2. Avoid Cross Contamination
Cross contamination is usually pretty easy to avoid. However, if you are getting ready for a cookout or BBQ with your friends and family, you may find it difficult to keep things separated while moving everything to your cooking site. Two MAJOR things to remember are to keep raw meats wrapped up or in tight containers so their contents do not leak on other items AND never place cooked foods on a plate that held raw food or use the same utensils for raw and cooked food.
3. Get the Right Temperature
Cooking meats thoroughly is KEY for preventing bacteria growth. You might be tempted to partially cook meat at home and then finish cooking it at your party site, but DO NOT DO IT. This will give bacteria a perfect opportunity to grow during transport (this bacterial growth may not be able to be eliminated by fully cooking).
Bring a meat thermometer along and become familiar with the USDA's recommended internal temperatures for protein items:
Poultry (whole, pieces & ground): 165 °F

Ground meats: 160 °F

Beef, pork, lamb and veal (steaks, roasts & chops): 145 °F
Cooking meat to these temperatures will destroy the bacteria that may be lingering.
4. Keep Cold Foods Cold & Hot Foods Hot!
Bring a cooler packed with ice. Keep things like pasta salads, lunch meats, pre-cut fruits or vegetables, and coleslaw stored in the cooler until it's time to serve them. Things like whole fruits and veggies, dried meats, or hard cheeses are great things to bring along if cooler space will be limited. According to the USDA, refrigerated foods should not be left out for more than 2 hours or they could become susceptible to bacterial growth and hot foods, in 90 degree weather, should not be left out for more than an hour.
That's it! Do you have any more tips on how to keep your food safe? Email us!
Have fun celebrating our country's independence and stay safe, Ospreys!
References:
https://www.fsis.usda.gov/wps/portal/fsis/topics/food-safety-education/get-answers/food-safety-fact-sheets/foodborne-illness-and-disease/foodborne-illness-peaks-in-summer/ct_index