Written by Lora Chizmar; Edited by Kristin Gerkens
How to be SMART with Goal-Setting this New Year
I can't believe that it's already the third week of January in this new year! Have you already fallen off on your New Year's resolutions? Don't sweat it! Now you can set some SMART goals that you count on achieving this year.
Confused? Approximately 40% of Americans make New Year's resolutions each year. Of those, only about 8% actually achieve their resolution.[1] Those are some pretty discouraging statistics. But all hope is not lost! SMART goal setting, which may seem similar to making resolutions, has been found to have much higher achievement rates.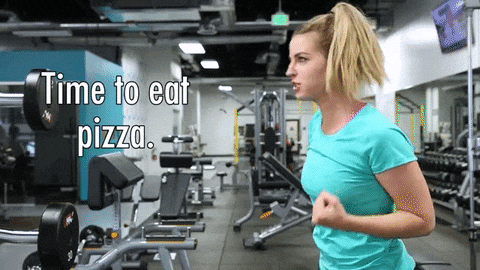 So what exactly are SMART goals?
S- Specific
This is the who/what/when/where/why part of the goal. Get into the nitty-gritty of what exactly you want to accomplish. This includes any intermediate steps that may be necessary.
M- Measurable
This is how you can tangibly quantify your progress towards your goal. Almost every goal can be expressed through numbers in some way.
A- Attainable
SMART goals are not meant to be long-term, no-end-in-sight goals. Instead, pick a small goal that you know you are capable of attaining in the near future. Once that goal is met, you can always set another small goal to reach, and so on.
R- Realistic
Your goal should be one that you are willing to work towards. You know yourself better than anyone; make sure your goal is one you would actually be motivated to achieve. This will help set you up for success, not failure.
T- Timely
This is the part where you set a definite ending point for your goal. The intent is to not let your goal stretch on indefinitely, but for you to set a finish line to strive for. This end time could be in measured in hours, days, weeks, or months, depending on your goal. If you have intermediate steps, add those steps into your timeline.2
Examples of SMART Goals
1. I want to save $300 this year so I can go on a road trip with my friends for graduation. This means I need to save $50 each month. I will take $25 from each paycheck and put it into my savings account and NOT TOUCH IT. I can afford this by making coffee at home on at least 3 days per week and eating out three times less per month than I normally do.
2. I want to run a 5K with my sister on May 11th. I will download the 'Couch to 5K' app on my phone and follow its instructions each week. I will sign up for the race today so that I am financially committed, which will discourage me from quitting.
3. I want to eat healthier. I will eat one serving of vegetables at lunch and dinner when I eat at the Osprey Café and one serving of fruit at breakfast. I will increase my servings each month until I reach 3-4 servings of fruit and 3-4 servings of vegetables by June. If I eat out, I will try to have at least one servings of either fruit or vegetables, if not during the meal, then as a snack. I will try one new vegetable each month, especially if it comes from the Ogier Gardens.
As you can see, the SMART format can be adapted to fit whatever goals you have for yourself. Take some time today and set at least one SMART goal for this week, month, or year. Most importantly, write it down so you can hold yourself accountable. You can write your goals on post-it notes on your desk, in your phone, or even on your bathroom mirror. Maybe even tell your roommate, family, or a friend and ask if they can remind you of your goal in the coming days and offer encouragement along the way. Break free of resolution failures and start off your year off SMART, Ospreys!
References
1. Diamond D. Just 8% of people achieve their new year's resolutions. here's how they do it. Forbes Web site. https://www.forbes.com/sites/dandiamond/2013/01/01/just-8-of-people-achieve-their-new-years-resolutions-heres-how-they-did-it/. Updated 2013. Accessed Dec 18, 2018.
2. McCoy M. How to keep your new year's resolutions by using S.M.A.R.T. goals. . 2013. https://www.moneycrashers.com/keep-new-years-resolutions-smart-goals/. Accessed Dec 18, 2018.
#healthyincollege #goals #NewYear #goalsetting #healthyeating