Jessica Sims, Senior Writer; Alice Sanchez, Editor
Eat Your Way to Great Health On Campus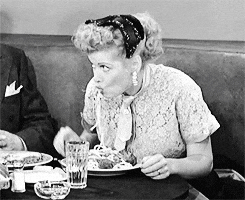 Eating healthy on campus doesn't have to be rocket science, all you have to do is take advantage of our registered dietitian, her tips on Instagram and look for the Healthy Osprey Icon at our dining locations! UNF Dining Services offers a handful of healthy options that you can find here on campus. Whether you are eating at the Osprey Café, Outtakes, or even Chick-fil-A; UNF has a healthy option for you!
Check out the various dining locations below that are open this summer; hours vary so stay up to date via dineoncampus.com/unf.
Chick-fil-A
We all love some Chick-fil-A! Who can resist those waffle fries? In the interest of health, Chick-fil-A offers healthy options as well as those delicious fries. Did you know you can switch out the fries for a fruit cup? The grilled market salad or the grilled chicken sandwich on a whole wheat bun is also a great option for lunch or grab a yogurt parfait for breakfast.
Osprey Café
One of our favorite places to go for all around healthy choices is UNF's Osprey Café. This popular dining location features a variety of options that cater to all walks of life, including those with food allergies or other dietary restrictions. The salad bar that is always fresh, has lots of different healthy toppings, and is out-of-this-world tasty. There's a grilled section that offers fresh chicken, vegan and vegetarian burgers, and sauteed veggies. Most of the time, the 'Kitchen' section offers a lean protein, steamed veggies and a whole grain to help balance your meals.
The Boathouse
The Boathouse is always a fun place to hang out with your friends, but it also features a variety of healthy options. Some tasty choices include the Vegetarian Chipotle Burger and the Healthy Osprey Salad. You can also choose healthier side options such as a Fruit Cup or Side Garden salad.
Starbucks
When you need a kick-start to your day, Starbucks is there for you! This special coffee shop has a spacious lounge where you can sip on your freshly brewed espresso and study with friends. Not to mention, Starbucks has a variety of tasty treats that cater to everyone's taste buds. Trying to stay healthy? Do not fear! Starbucks has lots of delicious choices for you! A great way to start making healthier choices can start with your cup of joe. Using low-fat or skim milk is a great way to cut out some extra calories and still have a delicious beverage. If you need a dairy-free or vegan option, you can substitute the milk for soy milk, almond milk, or even coconut milk. If you are feeling a little hungry, try the Egg White and Roasted Red Pepper Sous Vide Egg Bites or the Classic Whole Grain Oatmeal. These are just a couple of great choices to keep in mind when you are trying to eat healthy at Starbucks.
Einstein Bros Bagels
Who doesn't love a good bagel sandwich? Einstein Bros Bagel, which is conveniently located at the Student Union food court, have a plethora of options to choose from. My favorite is the avocado toast with one egg on a whole wheat bagel, served with a fruit cup. They have plenty of tasty options that satisfy your breakfast needs all while helping you stay on track with your nutrition goals.
Jamba Juice
Conveniently located at the Student Wellness Complex, it's the perfect place to get a balanced meal or snack before or after your workout! Start your day with a fruit, veggie and protein smoothie or warm steel cut oats, and end your workout with the Protein Berry Workout or a Berry Upbeet and add a protein boost. Remember, for more fiber you can always add oats to your smoothie!
Outtakes Alumni Square & Outtakes Student Union
If you don't know already, Outtakes is UNF's version of a convenient store. It's stocked with on the go items including fresh salads, sandwiches, fruit cups and veggie trays, plus daily hot soups, hot sandwiches and unlimited supply of snacks. Seasonally, they'll offer fresh items from our very own organic Ogier Gardens. It's another great go-to when you need a pick-me-up in between classes or studying in the lib for exams.
We hope this helps you stay on track with your nutrition and wellness goals this summer. If you need any further advice, don't hesitate to schedule an appointment or reach out to your campus dietitian.
As always, Stay Healthy Ospreys!
#healthyeating #eatingoncampus #unfdiningservices #HealthySnacks #healthyincollege #healthyfood #smoothie